Gott's Roadside
Gott's Chicken Schnitzel Sandwich is on the lighter side and tastes almost healthy. Almost. Together with the arugula, pickled cucumbers and turnip, and the fluffy brioche bun (which has sesame on both sides), the sandwich doesn't weigh you down. Still, that juicy piece of chicken won't let you forget that you're eating fried chicken.
If you're at the San Francisco location and happen to catch a sunny day in the city, grab a local beer from the bar and enjoy your chicken sandwich on the nice outdoor patio at the Ferry Building.
Rating? 7/10
What to order on the side? Sweet potato fries with delicious house-made ranch
Where? San Francisco Ferry Building, San Francisco, CA 94111 (multiple locations in Northern California)
Links? Website | Foursquare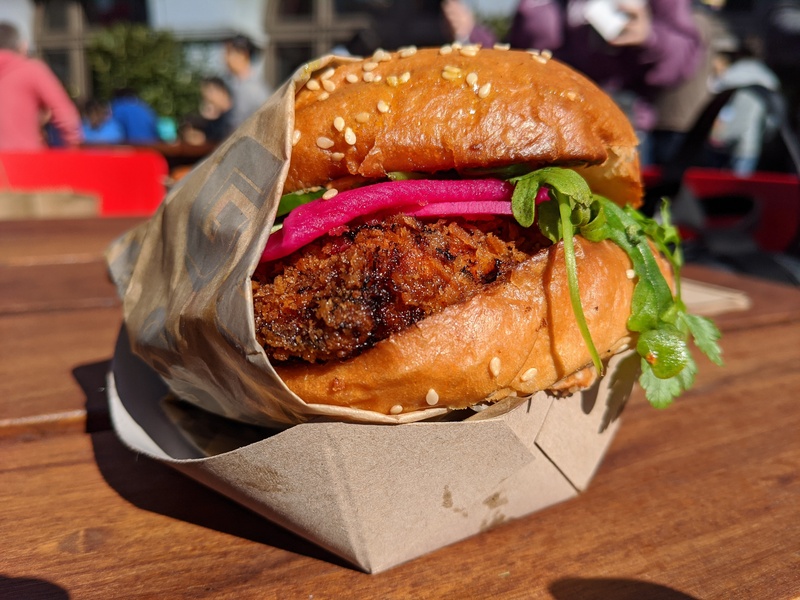 We visited this restaurant on February 08, 2020 and updated this review on February 10, 2020.