The Crack Shack
This restaurant has it all - a casual space to sit, friendly employees, cornhole, a good draft beer selection, and of course amazing fried chicken. The Firebird (see picture) has the right level of spicyness, fried onions, and ranch dressing on top of perfect juicy chicken.
But it doesn't stop there, you can also order the Hangover which is served on the perfect soft biscuit with a fried egg. No matter which of the fried chicken sandwiches you order, share a large order of fries and try all the sauces that they offer at their self-service station. As with any joint with San Diego origins, expect an awesome beer list so you can wash down your sandwich and fries with a nice cold brew.
Rating? 10/10
What to order on the side? Fries with all the sauces from the amazing sauce bar
Where? 196 E 17th St, Costa Mesa, CA 92627 (multiple locations in Southern California and Las Vegas)
Links? Website | Foursquare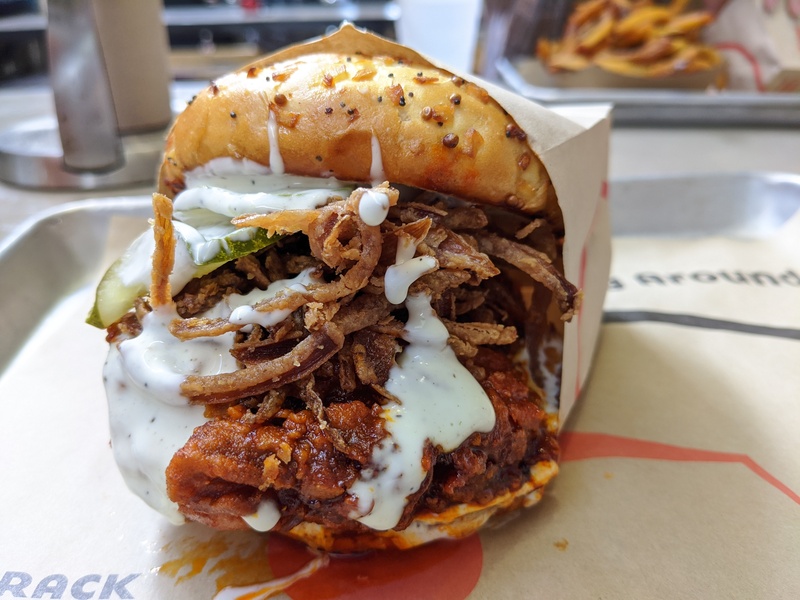 We visited this restaurant on January 03, 2020 and updated this review on January 31, 2020.