The Table
The fried chicken in this sandwich is absolutely massive - it would be enough for 3 sandwiches in fact. The flavor of the chicken is a bit lacking and we definitely could've used more of the slaw, which is unfortunate because the bun is the best we had on a chicken sandwich in a while. The healthy side salad will make you feel a bit better after you consumed an entire chicken. Overall a bit dissapointing for an otherwise excellent brunch venue.
Rating? 5/10
Where? 1110 Willow St, San Jose, CA 95125
Links? Website | Foursquare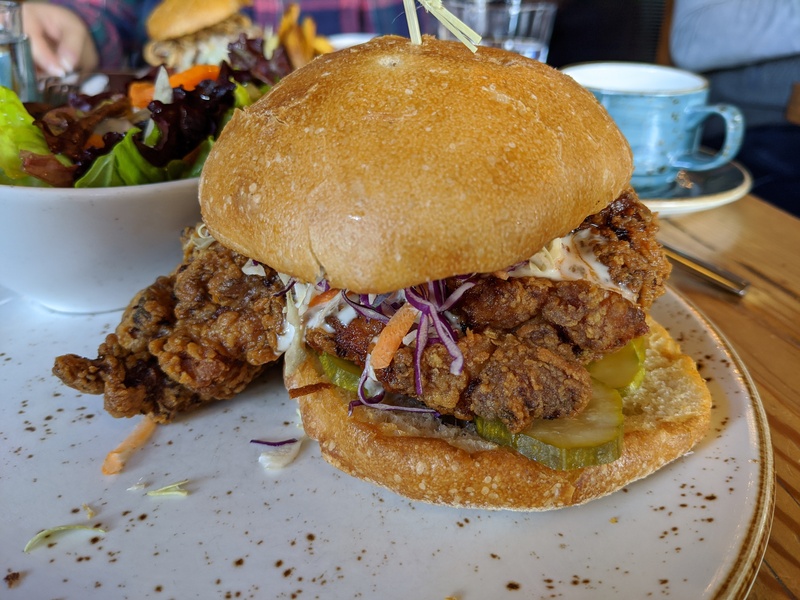 We visited this restaurant on December 07, 2019 and updated this review on January 31, 2020.