Lazy Dog
Is it a 9 or is it a 5? This sandwich is sometimes juicy and flavorful, sometimes dry and bland. Let's settle with a 7 out of 10. In any case it's big and you won't leave hungry. It comes with a light and fresh slaw on top which lightens the big piece of chicken perfectly. There are a lot of side options at Lazy Dog, but we prefer the traditional fries or the lighter pickled cucumber salad.
Rating? 7/10
Where? 19359 Stevens Creek Blvd, Cupertino, CA 95014 (multiple locations in the US)
Links? Website | Foursquare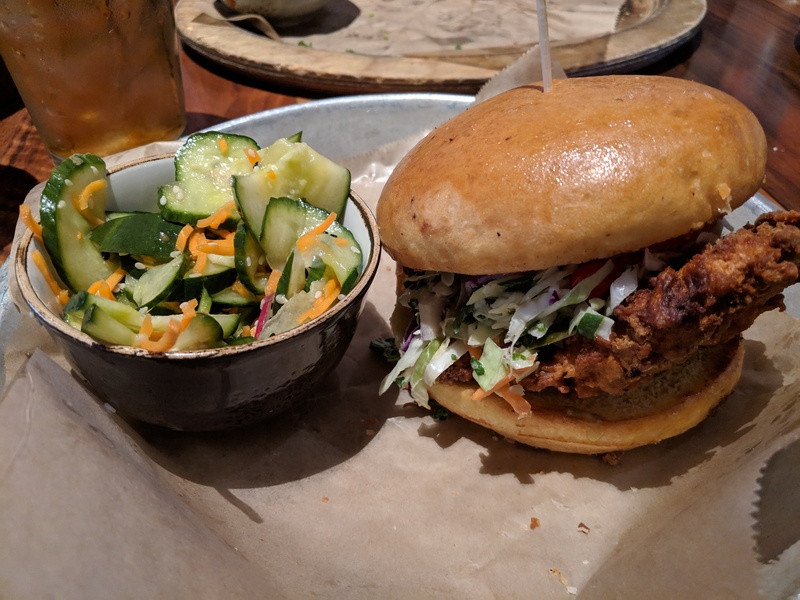 We visited this restaurant on April 12, 2019 and updated this review on January 31, 2020.