Bruxie
Chicken, spicy slaw, and chili honey wrapped in a giant waffle bun. 'nuff said. Back in the day, they used to not give you enough slaw in the sandwich and had a different recipe for the chicken, but the current version features crunchier double-battered chicken and a heap of slaw with that sticky, addicting honey.
Rating? 8/10
What to order on the side? Seasoned waffle cut fries
Where? 14376 Culver Dr, Irvine, CA 92604 (multiple locations in Southern California and Las Vegas)
Links? Website | Foursquare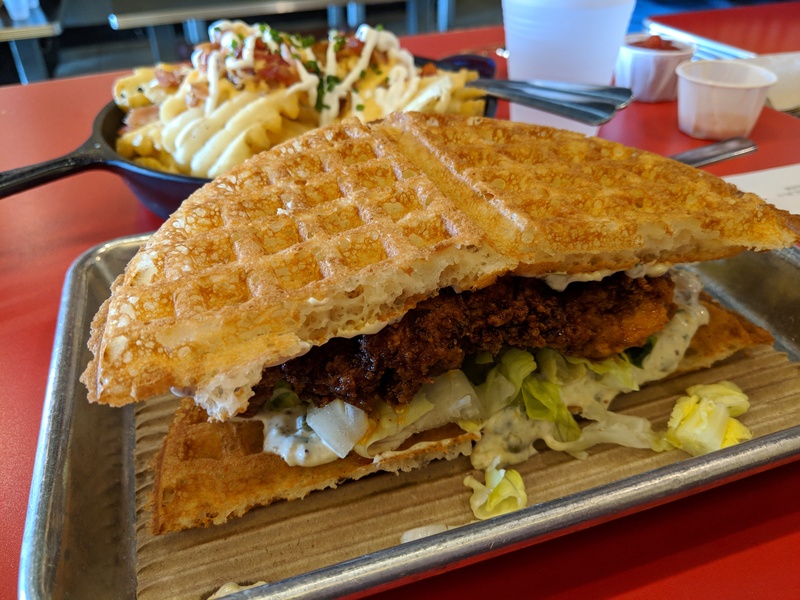 We visited this restaurant on November 26, 2017 and updated this review on January 31, 2020.